PX4 je open-source, open-hardware projekt s ciljem da postane najbolji i najpopularniji high-end autopilot za industrijske, akademske i entuzijastične zajednice (BSD licenciran).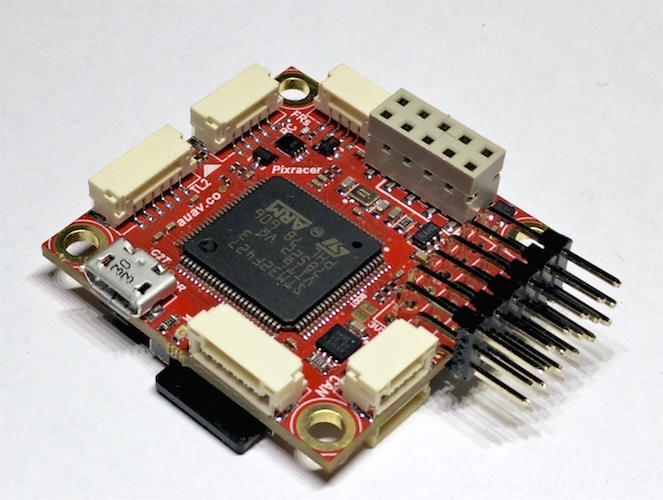 CPU: 180 MHz ARM Cortex® M4 s jednostruko-preciznim FPU-om

Standard FPV form factor: 36x36 mm with standard 30.5 mm hole pattern

JST GH connectors microSD (logging)

Futaba S.BUS and S.BUS2 / Spektrum DSM2 and DSMX / Graupner SUMD / PPM input / Yuneec ST24

OneShot PWM out (configurable)

Optional: Safety switch and buzzer
Ovdje kreiramo osnovne primjere gdje pokušavamo naučiti čim više o ovoj tehnologiji.
Na eBayu za 60 dolara možete naručiti s Pixracer i početi s razvojem.